Don't miss this opportunity… secure your £5,000 or £10,000 Green Homes Grant voucher with us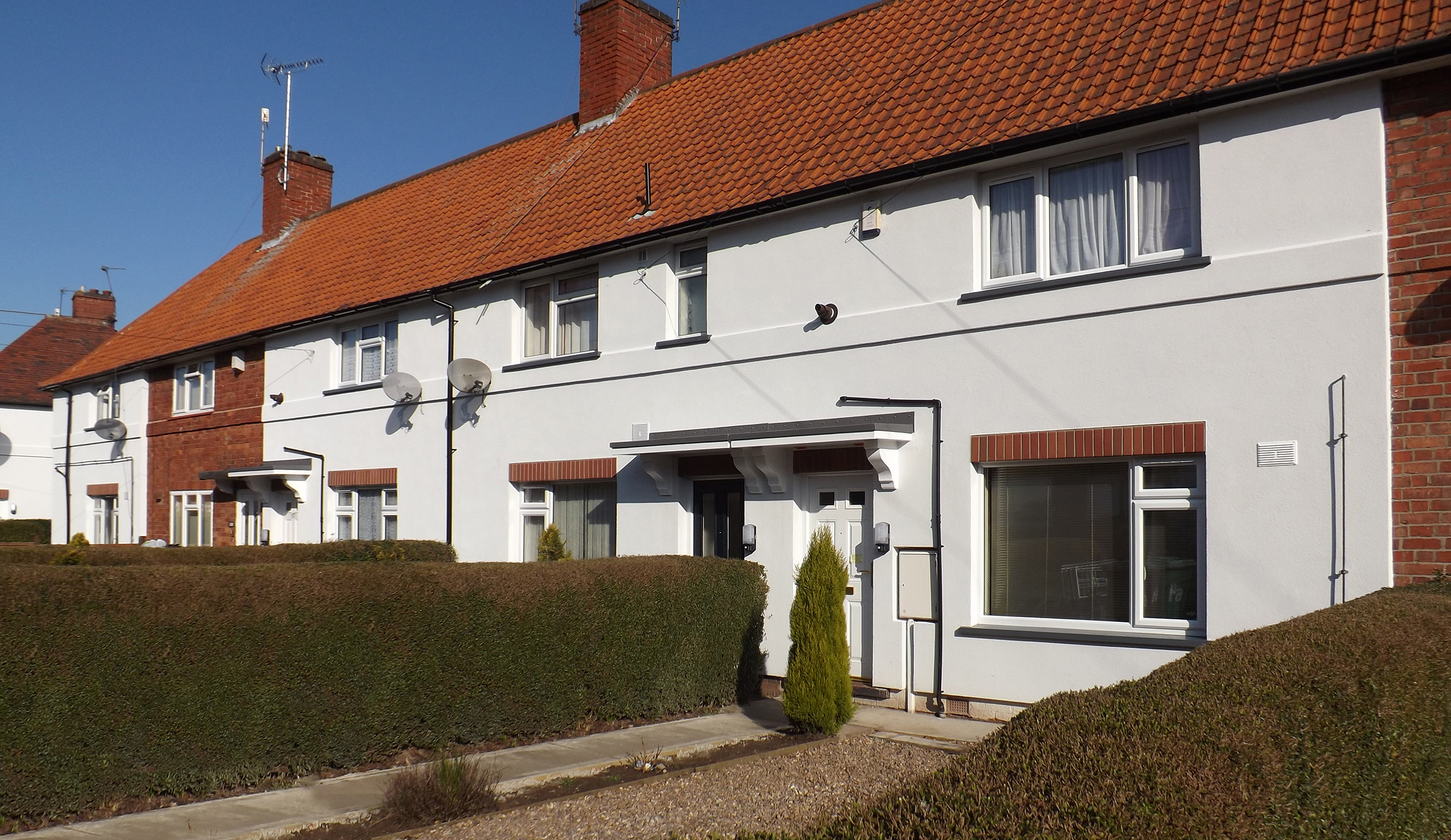 Are you eligible for FREE* external solid wall insulation
*Typically free to homeowners on qualifying benefit. See the full list of 16 qualifying benefits at our Green Homes Grant page.
Improve the look of your property
Reduce your heating bills
Backed by an independent 25yr guarantee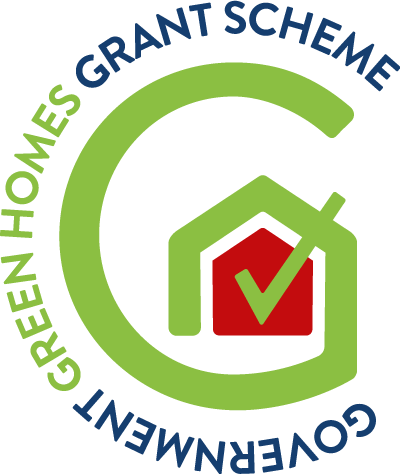 Sustainable Building Services are your trusted solid wall insulation installers for the Government Green Homes Grant Scheme in the East Midlands, West Midlands & the North West.
Only approved TrustMark and Microgeneration Certification Scheme (MCS) registered tradespeople can carry out the work.
What is the Green Homes Grant Scheme?
Homeowners and landlords in England can apply for a voucher towards the cost of installing energy efficient improvements to their homes, which could help save up to £600* a year on energy bills.
The government voucher, worth up to £5,000 or £10,000, will help cover the cost of making energy-efficient improvements to your home, including external solid wall insulation.
The scheme, launched in late September 2020, and running until 31 March 2022, sees the government fund up to two-thirds of the cost of home improvements of over 600,000 homes, supporting over 100,000 jobs in green construction.
You can start the process NOW by requesting a survey and quotation from Sustainable Building Services by ringing 0808 281 0880 or by completing our

online enquiry form

.
Yo

u will then be in a position to secure your Government energy efficient grant voucher. See our Green Homes Grants page for how to obtain the voucher after your quotation has been received.
Enquire Now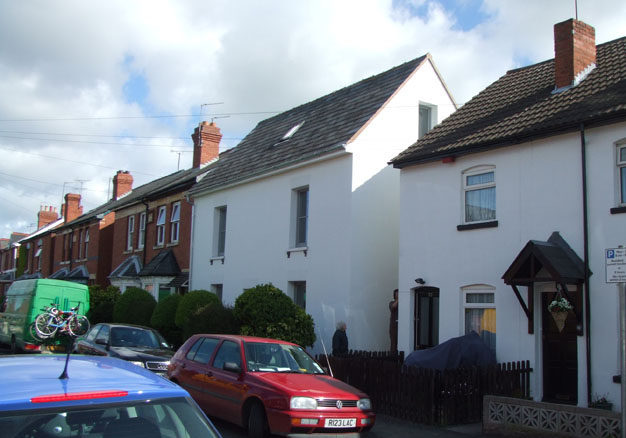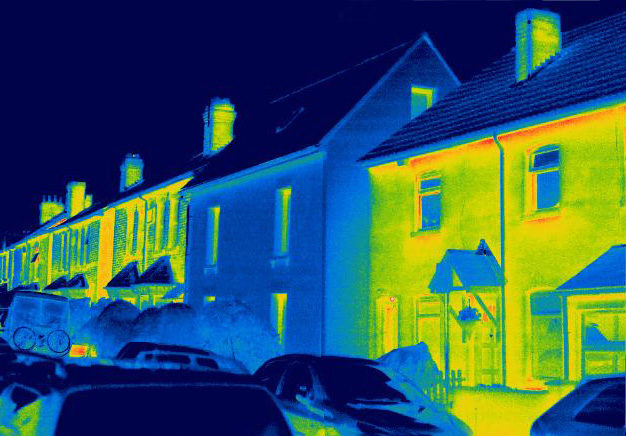 Comparison of the reduction in heat loss from your home after external solid wall insulation is fitted, helping to save up to £600* per year on your energy bills.
*Typically free to homeowners on a qualifying benefit
*Source: www.simpleenergyadvice.org.uk – Government endorsed website / multi-measure savings
However, if you are on a low income and/or receive certain benefits, you can receive a voucher that typically will cover all of the cost of the improvements.
You may be able to receive a higher level of subsidy if you are a homeowner and either you or a member of your household receives one of the qualifying means-tested benefits, covering 100% of the cost of the improvements. The maximum value of the voucher is £10,000.
Income-Based Jobseeker's Allowance (JSA)
Income-Based Employment and Support Allowance (ESA)
SEE THE FULL LIST OF 16 ELIGIBLE BENEFITS
The Government need to improve the UK's carbon footprint and it's trying to do it by stopping heat loss from your home. Solid wall properties are some of the most inefficient types of housing, costing considerably more to heat than 'cavity wall' or new build homes.
Up and down the country homes are going to benefit from this unique opportunity.
Get in touch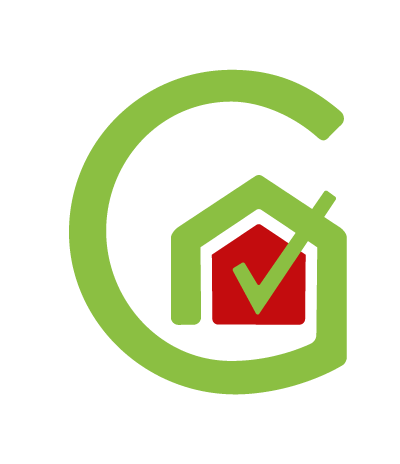 Feel warm – keep the heat in
Improve the value of the property
Helps eliminate damp and condensation
Health and Wellbeing benefits
Help the environment – reduce CO

2

emissions – the carbon footprint of your property and family.
External wall insulation

also

provides the opportunity to refresh or update the look of your home.
We offer a variety of attractive, durable and low-maintenance renders and finishes to choose from, including 'self-cleaning' Silicone

Ultra

renders, traditional spar dash finishes and 'brick effect' renders.
These finishes not only improve your property's appearance, they are functional too, protecting your existing walls from the worst excesses of the British weather.
All our installations come with an independent 25-year Guarantee
"I first heard about the work at our Tenant and Resident meeting and was really pleased an insulation scheme was coming to the area as I had heard from friends on other estates that it really made a difference.  I attended an information event where more material was provided and I was able to talk about the work with officers from Nottingham City Homes and SBS. 
"The induction meeting held in my home was very informative.  The SBS Liaison Officer told me about the work and what to expect during it.  They explained what I needed to do to prepare, such as clearing the area around my house for the scaffolding.  It gave me the opportunity to raise my concern about the pond in my back garden and the lean-to shed.  I was left with an information booklet about the work which included telephone numbers for the liaison officer and the office.  I was given some advice about saving energy, the importance of ventilation and how to set heating controls."
"I was told the work would take 25 working days which it did.  Throughout there was a presence on site so if I had any queries they were sorted straight away.  Liaison officers from NCH and SBS were really helpful; they held regular coffee mornings throughout the work so neighbours could get together and questions could be easily asked and answered.  The workmen were excellent and well managed by the foreman. When work was completed a technical officer from SBS and NCH checked the work and I signed to say I was extremely satisfied.
"Before the external insulation was installed I had my heating on 30 degrees and when I turned it off the house got cold very quickly.  Now it is much warmer, I don't have to turn the heating on and I even open my windows.  The estate looks better so it should make people look after their houses better."
Mrs A (Resident), Nottingham
Covid-19 / Health & Safety
Please be assured that the safety of our sites is our number one priority. We ensure they are a safe environment for residents, employees / subcontractors and the general public.
We undertake 1000's of internal and external installations each year, we will undertake risk assessments on each property and have developed safe working practices specifically for Covid.